Are you overwhelmed with managing your Pinterest? We all know that Pinterest is a huge source of traffic for many business owners. It's one of the most unused and untapped resources in the small business world, in my opinion. Sure, your products may be on Pinterest, but are you utilizing it to the best of your abilities?
Have you spent time researching a proper strategy for Pinterest?
Do you know what the proper image size is for Pinterest?
Do you know how many pins you should be pinning per day?
Do you know the proper ratio of your pins vs. others' content to pin?
Do you know what the best practices are so your account doesn't get suspended?
A few Pinterest stats if you aren't convinced that you need to utilize Pinterest for your business (source: Hootsuite):
90 percent of weekly users use Pinterest to make purchase decisions
59 percent of millennials have discovered products on Pinterest
High-income and educated US households are twice as likely to use Pinterest as low-income and less educated US households
85 percent of women users use Pinterest to plan "life moments"
98 percent of users go out and try the ideas they find on Pinterest
Pinterest users spend 29 percent more while shopping than non-users
I do! Pinterest strategy is just one of my specialities and I love sharing my knowledge with business owners! My packages are tailored to fit not only your needs, but also Pinterest's best practices. For more information, feel free to contact me or sign up below!
Featured Client Testimonial:
I am SO SUPER HAPPY!  Thank you so so much for EVERYTHING you have done….you have read my mind and then you have tweaked, added, have redone and then you have put the SHINE on everything!  Thank you, thank you, thank you!   I absolutely love it!  
Denise Price Thomas
Below is a small sample of analytics from a few of my clients showing how my work and strategy has improved their analytics data. These profiles range from brand new profiles on Pinterest, to seasoned profiles with 20,000+ followers. 
Want to Learn More? Fill out the form below and I'll be in touch!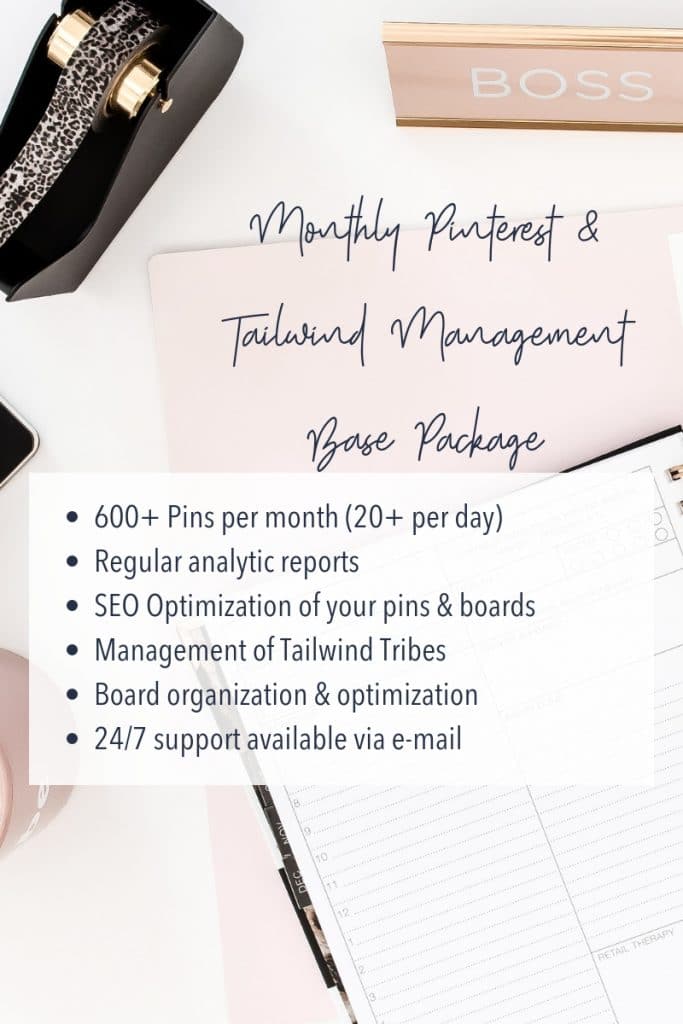 All clients receive exclusive access to our Mastermind VIP Facebook Group! A group filled with other business owners, weekly business tips, trainings and more. A highly valuable resource, ONLY for our clients! 
Ready to get started right away or want to see detailed package offerings? Click here!